Trump International Golf Club Puerto Rico
Founders Residences Available Now!
Once again, the Trump name has extended its reach to a part of the globe where the vacation lifestyle meets luxury real estate. This time, real estate mogul Donald Trump has announced a partnership to build a $600 million golf complex on the northern coast of Puerto Rico.
Aptly named The Trump International Golf Club & Residences, Puerto Rico, the project is to be developed in partnership with the Puerto Rican construction company Empresas Diaz Inc. It will consist of 500 residences on a spectacular site that lies between the Atlantic coast and the U.S. territory's tropical rain forest.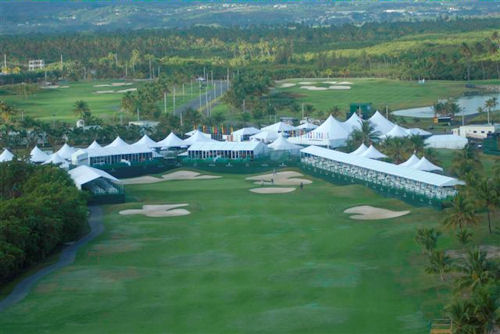 Trump Puerto Rico will be situated on a 1,000-acre enclave of waterfront located in the city of Rio Grande, just 15 miles (30 minutes) from San Juan and 10 miles (20 minutes) from the airport.
At a recent news conference, Trump fortified his company's history of building world-class real estate by saying, ''We're building something that's going to be known all over the world.''
According to Donald Trump, "The first residences at Trump Puerto Rico look excellent and provide a glimpse to what is to be expected at this resort community. I have never had a project with so much ocean-front…no matter where you look, there are beautiful water views."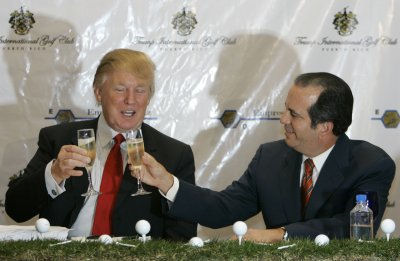 (AP Photo/Andres Leighton)  Donald Trump, left, toasts with Puerto Rico Gov. Anibal Acevedo Vila, in San Juan, Friday, Feb. 15, 2008. Trump announced a partnership with a Puerto Rican construction firm to build a $600 million golf complex including 500 residences on the island's northern coast.
Phase I of Trump International Golf Club & Residences, Puerto Rico, has just been released.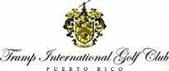 Owners of these residences will become part of the Founders Club – an exclusive community that offers superb perks, including preferred tee times, access to a private jet, helicopter and limo services.
This initial offering at Trump Puerto Rico is being called the Founders Residences.  Just released, here are their specs:
A total of 56 residences


3,270 sq. ft. to 3,723 sq. ft.


3 bedrooms, 3.5 baths, and family room


First-tier pricing of $1,225,000-$1,440,000
Additionally, golf and beachfront residences are currently available, with prices as follows:
Golf villas, two bedrooms, two and a half bath, 1,740 sq. ft. to 2,125 sq. ft., $766,900 - $999,900

Beach villas, two and a half bath, 2,145 sq. ft. to 3,745 sq. ft., $1,130,900 - $2,170,900
Trump International Golf Club Puerto Rico will be built in phases, and feature a wide variety of residences including condos and estate homes.
Breathtaking residences that feature private negative-edge pools, high ceilings and five-fixture bathrooms will be implemented in later phases, continuing Trump's dedication to decadency and style. As for the external environment, residence owners will enjoy views of the El Yunque Rainforest as well as the crystal blue waters of the Caribbean.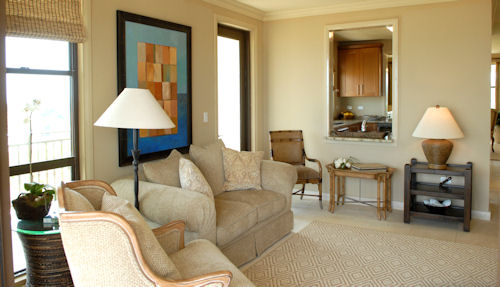 Whether you're an avid golfer or just enjoy a luxury vacation lifestyle, as a residence owner at Trump International Golf Club, you'll have privileged access to a list of amenities that includes:
36-hole golf course

Private pool for each phase

Kayaking and water sports

Tennis courts

Gourmet restaurant

Outdoor cafe

Kids club
The most current list of amenities can be found in the electronic brochure, which we can send to you upon request.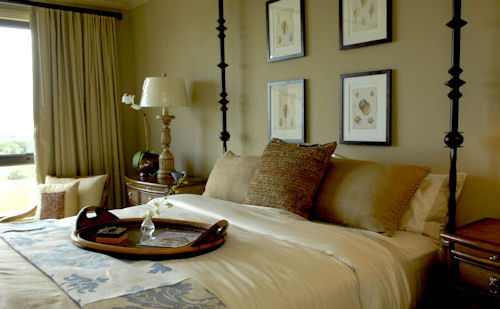 We at World Class Condo Hotels know the power of the Trump brand and the type of first-class property that Trump builds.  We also know how popular Trump properties are, often setting records for fast sell-outs.
We are working closely with the Trump Puerto Rico development team to stay abreast of this project.  If you'd like more information on the Founders Residences, which can be reserved now at first-tier preconstruction pricing, or would just like to be kept up to date on this project, sign up for our Trump Puerto Rico VIP List.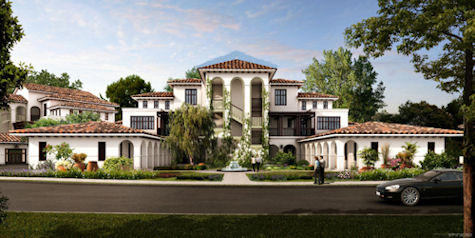 When you sign up, we'll send you the 30-page Trump International Golf Club Puerto Rico electronic brochure and additional information. 
*  Please note: In order to register for the Trump Puerto Rico VIP List, and to receive the 30-page Trump Puerto Rico electronic brochure, the developer requires that you provide your full name, address and phone number.  Your information will not be sold or misused in any way.
Email your name and contact information for the 30-page Trump Puerto Rico electronic brochure.